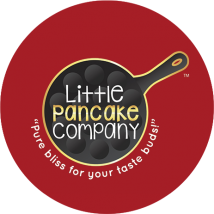 Little Pancake Company
We are a family owned and operated business that specialises in poffertjes products. Our goal is to provide our customers with a delicious experience made from outstanding, high quality ingredients and delivered with exceptional customer service.
Eating these delicious "Little Pancakes" takes us to our happy place giving comfort with a feeling of pure contentment. Whether enjoying them with family or friends, we want our customers to enjoy that same simple pleasure these delightful "Little Pancakes" can bring.