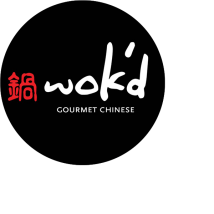 Wok'd
Wok'd provides a new and exciting alternative to your typical Chinese restaurants, takeaway and noodle bars. An alternative which is providing an amazing Chinese feast, brilliant service and a theatre like ambience with a hive of activity.
Wok'd is a destination to experience fresh authentic gourmet chinese food in Lyndhurst and Cranbourne. Watch our highly skilled chefs prepare your meal utilising ancient wok cooking techniques.
When you walk into Wok'd it will feel real and authentic. It will be interesting, inspiring and fun. And you'll truly experience a fresh and delicious gourmet Chinese meal!