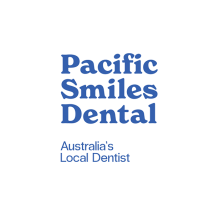 Pacific Smiles Dental
If you didn't have something to smile about today, you do now. Pacific Smiles Dental is now open at Casey Central, which means having a healthy, happy smile has never been more convenient. Making your life easier (and your teeth healthier) is our priority, we are open 7 days, with late and emergency appointments available, ensuring you'll always have the support you need with experienced dentists on call.
Pacific Smiles remains committed to caring for the health and well-being of our patients in our local communities. When you visit us, you can have peace of mind knowing that significant health precautions are being taken. We have introduced additional measures, cleaning and hygiene protocols to ensure your safety during this time. Expect all of the excellent value, caring service and professional expertise that's synonymous with our brand along with a wide range of services including for children, general check-ups, cosmetic dentistry and more.
To book an appointment go to the Pacific Smiles Dental website, visit us at Casey Central, call 8903 6800 or email the team directly at narrewarren@pacificsmiles.com.au